RIFT™ is a massively multiplayer online roleplaying game (MMORPG) developed by Trion Worlds. The game was released on March 1st, 2011 in the US and on March 4th, 2011 in Europe.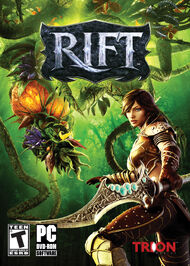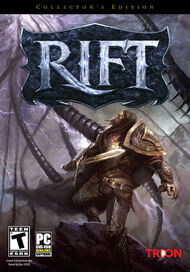 Powerful rifts threaten the entire world as they rip into reality and release powerful forces that threaten to devastate all of Telara. New characters, events, treasures, and more are introduced with each breach and rift. The world is consistently changing around you and is dynamic.
The rifts have created divisions and schisms among the Telarans. Players are given the option to either seal the rifts forever or to use the power of the rifts in order to create their own power.
RIFT™ has both PvE (Player vs Environment) and PvP (Player vs Player) systems. In each mode, players attempt to uncover the secrets of the planes. The game also features an innovative new class system, called "The Ascended (Class System)" that has limitless possibilities to build and advance your character.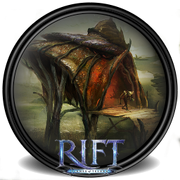 Expansions
Edit
The first Rift expansion: Rift: Storm Legion will be released on November 13th, 2012.
External links
Edit